22 September 2022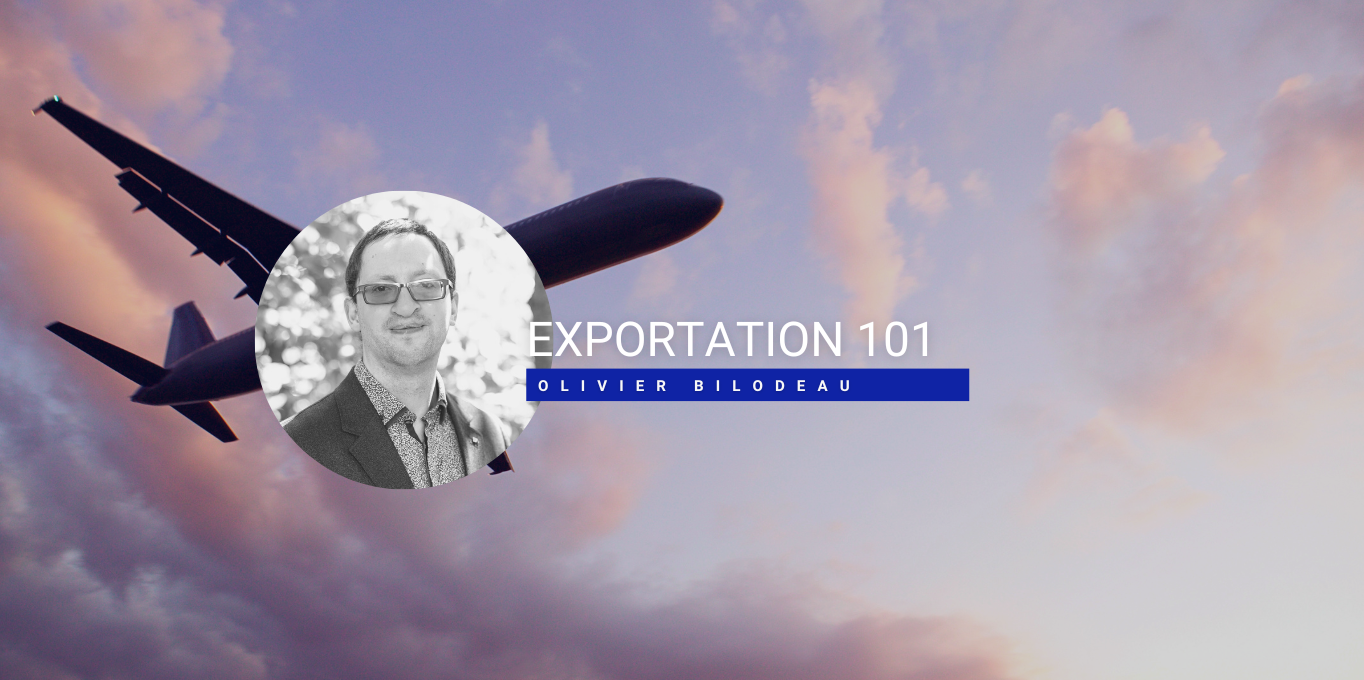 By : Olivier Bilodeau
It's confirmed, you just made a sale to a customer outside of Canada, but do you know the export process? Here is a quick overview of your responsibilities as well as the forms to fill out.
Responsibility
Your first responsibility before exporting is to contact the Canada Revenue Agency (CRA) to obtain your exporter/importer number.
You are responsible for ensuring that you provide all necessary documents to the Canada Border Services Agency (CBSA) and that they are accurate.
You also have the obligation to ensure that you comply with the Customs Act or any other federal law or related regulation prohibiting, controlling or regulating the export of goods. Some products require a permit to be exported.
You have the right to delegate the act of completing or submitting export declarations to a third party, such as a customs broker. Ultimately, however, it is your responsibility to ensure that the correct and accurate information is provided within the required timeframe.
Preparation
You are now informed of your responsibilities, let's move on to the steps to export. First step, clearly identify the goods you wish to export. Prepare a clear and detailed description of the product. Check if the product requires a permit or license to export it. For example, military products or high-tech products generally require authorization to be exported.
What is the origin of the product you are looking to export? Do the components and assembly come from Canada or does the product come from another country? It is recommended to prepare a certificate of origin. These are necessary for many countries and in particular for countries with which Canada has a trade agreement.
You have verified that Canada allows the export of your product, but you must also verify that the product is authorized in the country of destination. For example, pornographic magazines and sex toys will not be welcome in Muslim countries.
All you have to do is complete the export declaration and submit it to the ASC within the given deadlines along with the other required documents. Do not forget to check the documents as well as the goods before exporting.
After export
There are two important points after exporting your products. First, make sure you keep all the documents relating to the export for the next 6 years since the government can do checks. Documents should be kept in paper and electronic format. Second, if you realize that you made a mistake when completing the export declaration, it is possible to voluntarily disclose the error. In most cases, voluntary disclosure will save you from having to pay penalties.
You will find all the information in the guide to exporting from the Canada Border Services Agency.
https://www.cbsa-asfc.gc.ca/export/guide-eng.html
The 48 Nord team will be happy to support you in your marketing and international projects.
About 48e Nord International
48e Nord International is a dynamic and present team for companies wishing to lead their activities towards sustainable business development and thus achieve their objectives. Its services are aimed at companies established in the Abitibi-Témiscamingue territory and companies in the mining sector in Quebec.
For any questions, contact us.