1 December 2022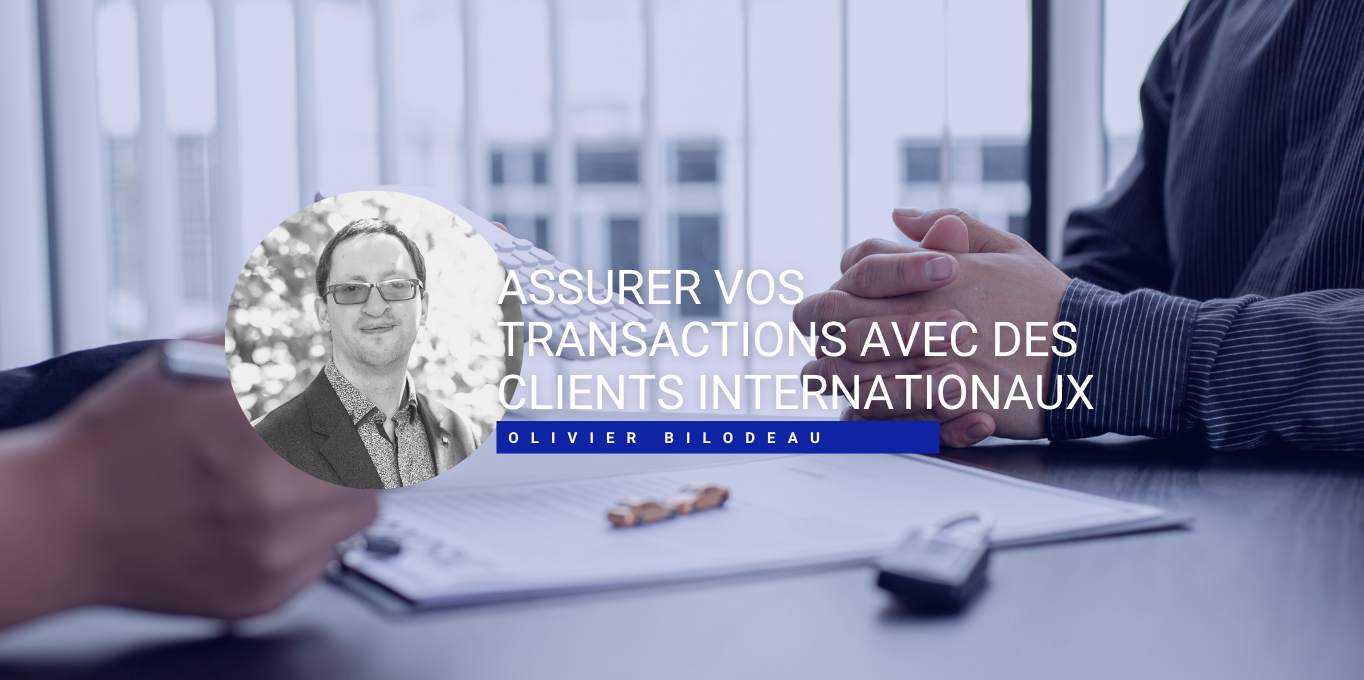 BLOG POST
BY : OLIVIER BILODEAU
During international transactions, companies are faced with many challenges, but above all many risks. And one of the risks that comes up most often is the risk of non-payment by the customer.
A Crown corporation has been given the mandate to help businesses succeed internationally. This is Export Development Canada (EDC). The federal company offers three types of insurance: EDC credit insurance, bank guarantee insurance and EDC advance payment insurance.
Credit insurance : Credit insurance is separated into two options. The first option, called selective, is short-term and is perfect for novice or occasional exporters. It is quick and easy to apply online. The second is for seasoned exporters with regular and predictable sales.
Insurance for bank guarantee : Your client is worried that you won't be able to carry out the project and you offer a bank guarantee. Why not insure this surety bond with EDC's Surety Bond Insurance Service? The federal company can insure up to 95% of the sum.
EDC insurance – advance on payment : You made a payment to your supplier, and it went bankrupt without reimbursing you? EDC has the insurance option for you via its EDC- Advances on payment insurance service. This service will allow you to insure yourself if your supplier is insolvent, legally, or illegally terminates your contract, etc.
For more information on EDC's insurance services, visit their website.
About 48e Nord International
48e Nord International is a dynamic and present team for companies wishing to lead their activities towards sustainable business development and thus achieve their objectives. Its services are aimed at companies established in the Abitibi-Témiscamingue territory and companies in the mining sector in Quebec.
For any questions, contact us.