17 May 2023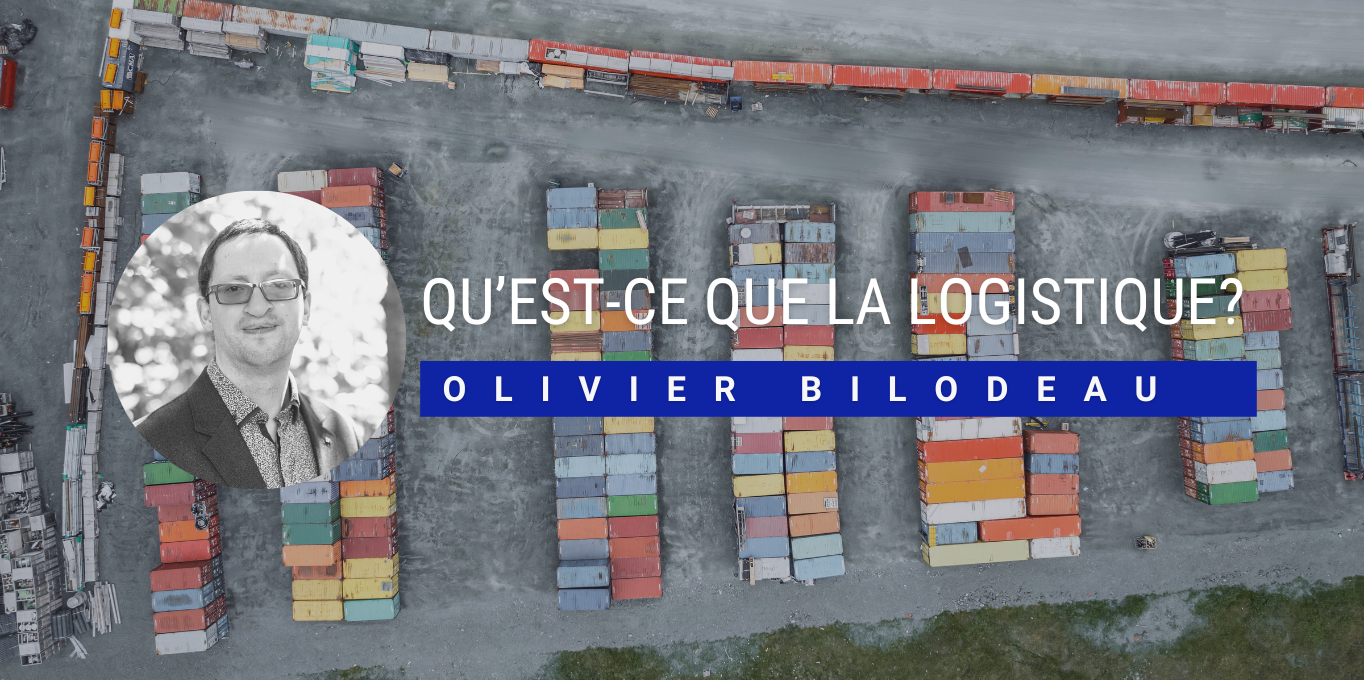 BLOG POST
BY : OLIVIER BILODEAU
In business, coordination is often perceived as managing the transport of inputs from suppliers and finished products to the customer. It is therefore a strictly material definition.
Here is the definition of coordination that I learned at school: coordination consists of managing the flow of materials, people, and information between origin and destination as soon as possible, with the best possible quality of service, while optimizing stocks and flows.
In coordination, we must not look at the different components in silos. As the saying goes, the chain has the strength of its weakest link. It's the same for a company. The division of the company that is weakest will determine the strength of the company.
For example, imagine a company that excels in delivering orders to its customers, which are delivered within 24 hours when available in the warehouse, but regularly has production problems due to broken machines. Is it a logistical problem? Yes, since they prevent orders from being provided as soon as possible, with the best possible quality of service to customers.
Limiting yourself to transportation issues when it comes to coordination can prevent you from seeing the weak points in your supply chain. A small exercise that is easy to do is to make a graphical representation of your supply chain and write down the problem points. The drawing should start from your raw material suppliers and end with customer service.
Let's keep talking about production. Is your plant set up to allow easy circulation of the product in manufacturing? Does your warehouse easily allow the rotation of products, especially if they are perishable? Here are other examples of issues that are related to your supply chain since they will affect your ability to deliver your products.
You will have noticed that the definition I learned is not limited to physical product coordination. If coordination for the transport of people is simple to understand, just think of airlines, the management of information flow is just as important as the other two.
Just like in a couple, it is important for a company to communicate well. Whether it is internal communication of the company, between employees, or external communication with suppliers, customers, and the community. Do your employees have the right tools? Are customers receiving the right information about their orders? Are your communications clear with your suppliers and customers?
In summary, coordination is not just a department responsible for ensuring that products ordered from your suppliers or shipped to your customers arrive safely. Coordination is about having an overview of the situation to make the best decision and understanding the impacts on the other components of the company.
About 48e Nord International
48e Nord International is a dynamic and present team for companies wishing to lead their activities towards sustainable business development and thus achieve their objectives. Its services are aimed at companies established in the Abitibi-Témiscamingue territory and companies in the mining sector in Quebec.
For any questions, contact us.